Liteharbor Lighting, Leading Mirror Light China manufacturer.
At Liteharbor Lighting, we proudly sell an array of lighting fixtures for your home or business that are not only highly functional, but are also beautiful and
well-crafted.
When it comes to mirrors, Liteharbor mirror lights improved illumination through the use of side lighting with power saving LED technology. We do not just build bathroom mirrors, we innovate a lot. We offer a variety of mirror lights to complement any decor and give you a clean, tastefully lit area.
We provide many exciting features, such as indoor demister pads, LED under lighting and Bluetooth audio technology with marine speakers. There are so many kinds of mirror lights on the market, that it can seem overwhelming when it comes time to purchase one.
If you are looking for stylish bathroom mirror ideas, with quality guaranteed, look no further than Liteharbor. Liteharbor mirror lights are available in many stylish varieties guaranteeing you will find just the right one for your personal taste.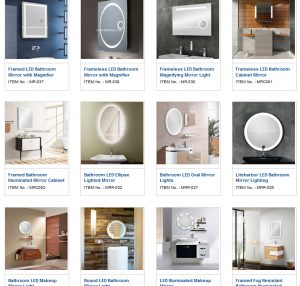 Save
Save